For those of us working on projects, there is sometimes an overwhelming feeling than some of the problems we typically encounter keep on happening from a project to another and that there are recurrent problems that should be avoided. 

Typical recurrent problems include: disagreement between client and contractor (or sub-contractor / suppliers) about document standards (e.g. numbering, revision system, template, format, etc.), disagreement on the delivery methods (electronic / hardcopy, by email, through EDMS), disagreement on format of As-Built documents, etc.
A few measures can actually help avoid the most common recurring DC problems.
Documented DC Requirements
A lot of problems can actually be avoided easily by ensuring that Document Control requirements are documented by the Client (for example with a 'Document Control Instructions to Contractors' document), included in the Invitation to Tender (or Request for Quotation) as well as included in the contract signed between the two parties. 
Discussing the requirements in the Tender phase allows the Contractors / Suppliers to quote including the specific requirements (and to provision the right number of resources or the right competencies / tools).
Including the requirements in the contract allows to reduce the number of disagreement as the contract is the governing document for the work to be done. If a requirement was in the contract and the parties have signed it, then we can enforce it. If not, then we may have either a change order or a negotiation to hold.
Involvement in kick-off meeting
A common issue that Document Controllers report regularly is that they are not involved in the kick-off meeting, or they even discover that there is a new project when it's already started and even sometimes when they receive the first project document. 
This is a problem as Document Control is a function that interfaces with all project stakeholders (internal and external) and as all processes related to documents (including creating, modifying, reviewing) include several groups of people (authors, peers, managers, document controllers, etc.). 
Therefore, by essence, Document Control is one of the functions that must be represented during the Kick-off meeting for the project. The benefits being understanding of project specifics, requirements and guidance on how the project intends to work together.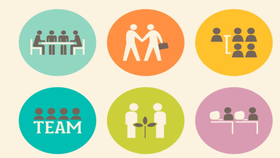 Record lessons learnt and act on it
During the course of the project, it is important to keep a log of the lessons learnt: anything that did not go as expected for example, should be recorded. Including how it happened, why and how it was managed. Along with the record, it is important to take some time at the end of the project for an analysis session about those lessons, and what preventive measures we can take to avoid recurrence. 
It is important indeed not only to be in a corrective posture when problems occur, but to adopt a preventive posture whereby we establish strategies to improve practices and processes along the way.
Other blog articles that might interest you: