LinkedIn has become a centrepiece in career development especially when looking for new opportunities. However, it is important to make sure your profile is neat and inviting, especially as most employers will review it before inviting you to an interview.
Here are a few tips to improve your online presence: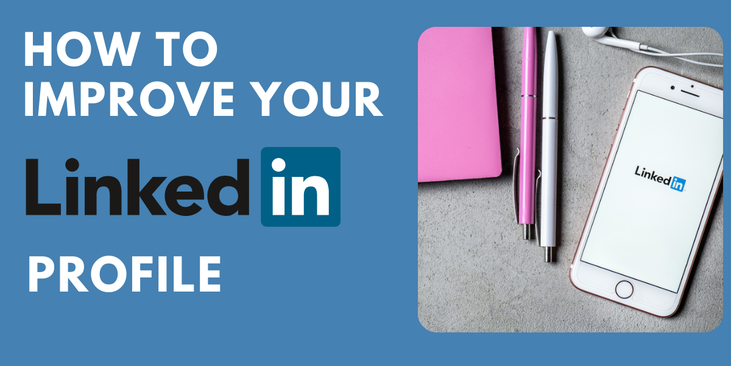 1. Polish your headline
The headline is one of the first things recruiters will look at: so, it's important to make it enticing: don't make it just about your job title. You can improve it by saying a bit more about who you are, why you do what you do, how you see your role.
2. Your profile picture is as important as your headline
LinkedIn refers to the profile picture as the "calling card": that's how people are introduced to you first. The first impression will last, so make sure you select the right picture for your profile. Wear professional clothes (clothes that you would wear at work), smile and make sure the picture is recent. The social media platform also recommends a picture where your face takes up about 60% of the surface and they do not recommend wide-angle shots.
3. Use the skills list
LinkedIn offers the ability to add skills to your profile. Select the most relevant ones (the idea is not to have a huge long list, as it would defeat the purpose of making your skills pop out).
4. Recommendations are really helpful
Recruiters will look for recommendations from your network. Don't be afraid to politely ask for recommendations from your managers, colleagues. But again, it's better to have fewer recommendations but from people who really know you and have worked closely with you, than a long list of endorsements from less relevant interfaces.
5. Include your professional certifications and courses you attended
In addition to degrees and diplomas, don't forget to also showcase your professional certifications and courses you attended. For example if you are a Consepsys Certified Document Controller, make sure you inform recruiters including your credentials, as 72% of Consepsys participants have indicated this made a huge difference to their job applications and 78% even got a pay rise after attending one of the Consepsys courses.
6. Beware of buzzwords
Some buzzwords are so over-used by everyone and for every circumstance, that they become meaningless. In their recent list of overused buzzwords, LinkedIn mentions words like "strategic", "focused", "creative", "experienced". 
Use them purposely and meaningfully when you describe yourself and your experience, and be a aware that using them alone will not convince anyone: you need to demonstrate and quantify your achievements.
7. Your summary must make your story shine
If you had to spend time on one part only, it would be on your summary. Rather than giving a long list of skills in your summary, consider it as your chance to tell your story. Why do those skills matter, what makes you different from others, what are your differentiators?
8. Ask colleagues and friends to review your profile
Ask your close interfaces to have a look at your LinkedIn profile and give you their honest comments on it. This will help you improve it and make it universally successful!
---