The Document Control profession attracts newcomers every year, and there's no wonder why: it's a really interesting position, at the heart of efficiency, quality, traceability. It is also really varied as you can work in many different industries, projects, environments, and locations: there are Document Control professionals in all countries.
However, it is a profession that cannot be improvised, especially as there are rules to be followed, reasons for these rules, and values to be protected.
So what to do if you are new in the profession and willing to learn fast?
Step 1: Attend the Certified Document Controller training course
The Consepsys Certified Document Controller Training Course gives you a robust foundation for the profession, explains all the tasks and responsibilities, and contains numerous workshops and tutorials. 
By attending the course, you acquire competencies that can be applied to day-to-day work. It will give you the tools and theoritical knowledge to tackle any new Document Control issue or challenge. 
Step 2: Obtain the certification in Document Control
To formalize your knowledge and experience, the next step would be to get certified.
Consepsys is the internationally recognized certification body in Document Control.
To get certified, you would have to sit our formal Certification Examination, which will test & certify your knowledge with theoretical questions as well as practical tasks. 
The Consepsys certification programme is a unique framework to assess the knowledge and competencies of participants. It has been adopted by an impressive list of major international companies (have a look at the list of some of our clients who have taken up our certification programme).
The exam is included in the schedule and fee of the Consepsys "Certified Document Controller Training Course".  
Step 3: Obtain a strong experience as a Document Controller
Building your career as a Document Controller often rhymes with building a set of skills, working in different work environments, in order to be exposed to a variety of practices, tools, challenges, users.
Manage your skills to develop a strong, transferable skill set over time.
The Consepsys Competency Matrix for Document Control professionals is the best tool to manage your skills: it helps you identify the skills that you need, to assess your level of ability for each skill and to plan your skill progression. 
The Document Control profession can be very varied: you can work on a project or in a non-project environment (e.g. in a department, or for operations), you can work on the Client side or on the Contractor side and you can work in a variety of industries too...
The more exposure you get to a variety of environments, the better. 
Step 4: Further career progression in the Document Control area
After a few months / years of practice, you will want to improve your knowledge and practice to further your career in the Document Control profession. 
At this point the "Advanced Document Control Training Course", is a good complement to the Certified Document Controller course, as it helps deepen competencies with non-routine tasks that most senior Document Controllers get exposed to at some point: writing DC procedures, monitoring KPIs and statistics, raising awareness, etc.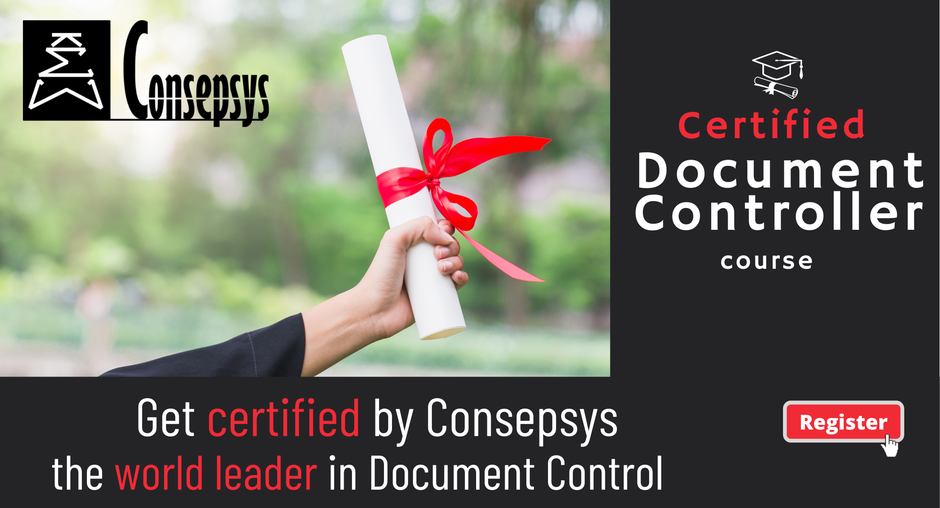 ---