How to make sure your Document Control system is complete. How to enhance your current system? How to implement a new system?
When it comes to a Document Control system, we tend to forget how many activities and items are to be taken into account. We've  created a roadmap that can be used to assess your current Document Control system or in implementing a new system.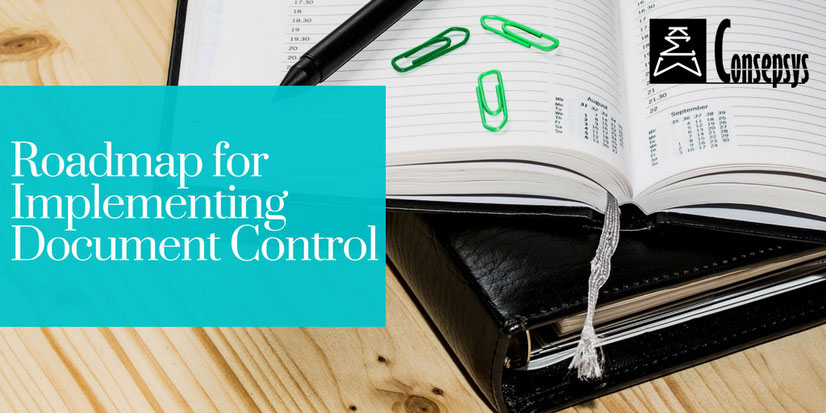 Indeed, a Document Control system is not only a procedure or a software package. It is much more than that. It should at least cover the following:
Strategy: What is the Company's strategy in terms of Document Control? Which department should work with DC? Which category of documents?
Documenting the rules: Procedures, Instructions to Contractors, etc.
Document Lifecycle: What is the lifecycle for internal documents? For external documents?
DC Processes: Who does what and when, when it comes to creating documents, modifying documents, etc.
Electronic Documents Filing: Which file plan? Where do we file documents? How?
Hardcopy Documents Filing: Where? How? What are the requirements?
Information Security: Who can see documents? Which information must be restricted?
Tools: Registers, checklists, distribution matrices, templates.
Resources: Resource plan, job description, roles & responsibilities, skills management.
Awareness about Document Control in the Company.
Induction: How to make sure that every DC and every user knows about the rules, the tools, the processes.
We have created a complete roadmap to give you food for thought regarding your current system. 
Download the roadmap
Going Further
Implementing, auditing or improving the effectiveness and the level of quality of the Document Control system is essential to any company managing large quantities of technical and engineering documentation. 
A short book (available in ebook and paperback format) provides you with the list of all the essential elements that a proper Document Control system should entail (document numbering, revision system, quality control, etc).   It captures the minimum business requirements to be implemented in an efficient, quality-oriented and fit-for-purpose Document Control System. Have a look here: Document Control Recommended Practice
---