Document Control is a profession where it is important to know the what (tasks), the how (processes & tools), the why (values, ethics, reasons), the who (roles and responsibilities). 
There is a lot to learn and continuous learning and continuous improvement really differentiates between Document Control professionals and others.
There are a lot of free resources out there that you can use to either improve your awareness or improve your skills.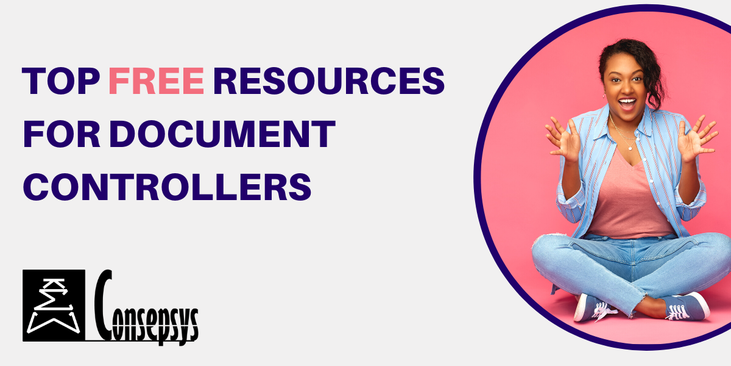 Consepsys YouTube Channel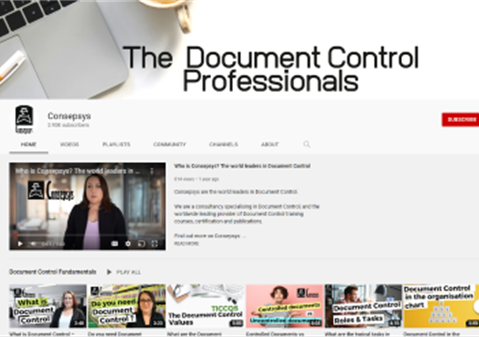 Document Control e-Magazine
A quarterly free e-magazine called « The Document Control Tribune » that features articles on Document Control, interviews and portraits of Document Controllers. It is published since 2012 by Consepsys, so in 2022 we are celebrating 10 years of publication for this profession-beloved magazine.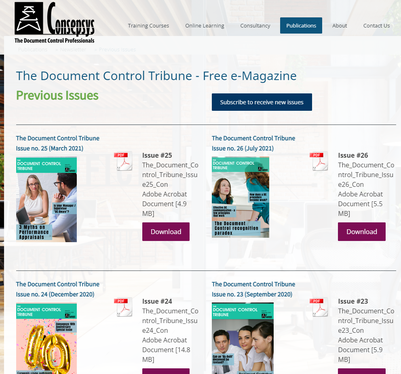 Video Tip of the Month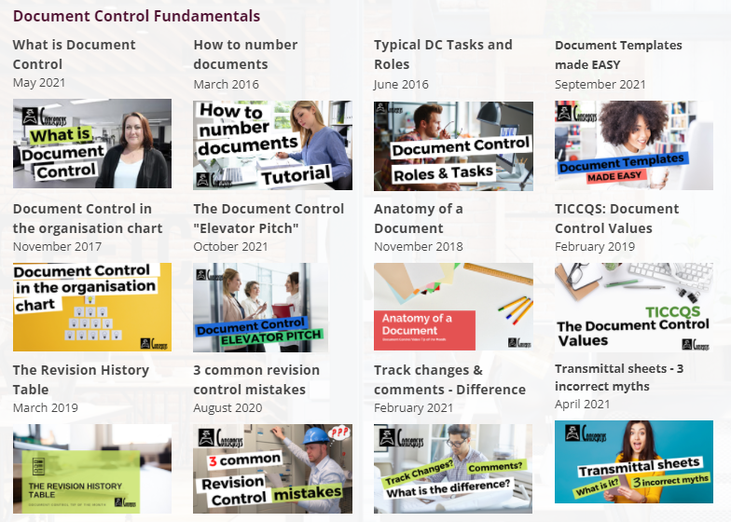 Document Control Grades
The Consepsys Document Control Grades© guides on the experience, skills and exposure required for each type of role:
Assistant Document Controller
Document Controller - Tier 1
Document Controller - Tier 2
Senior Document Controller
Principal Document Controller
Lead Document Controller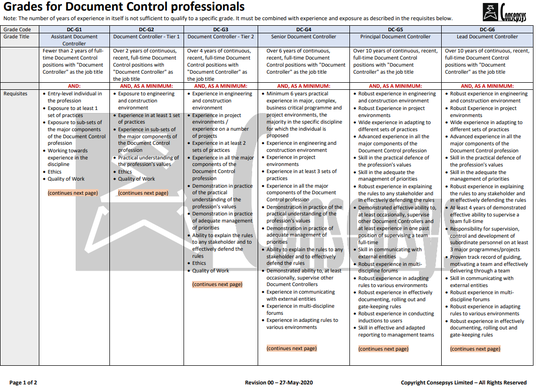 Salary Survey
The Salary Survey is a benchmark of Document Control professionals remunerations, throughout the world and a study of factors impacting remuneration (experience, role, environment, industry, etc).
It's a yearly salary survey open to all Document Control Professionals (all industries, countries, experience levels)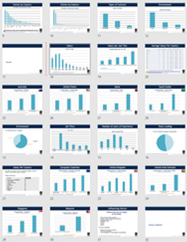 Stories of Document Controllers
Read the true stories of amazing Document Controllers from around the world: how did they become Document Controllers, what do they do, what do they like, what are their tips.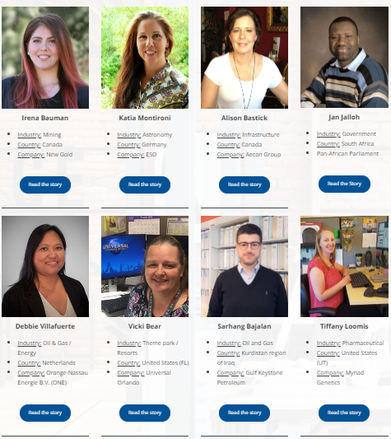 "Hanging in there with D.Ceecee" - The Comic Strip Series
A great comic strip series that talks about Document Controllers in the workplace.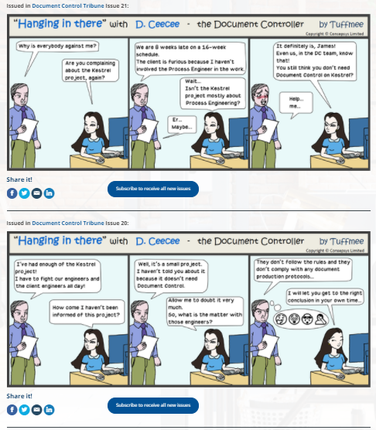 ---