A natural career progression for senior Document Controllers is to evolve to a team leader position or a Document Control manager position, as we explained in our article on career evolution for Document Controllers.
Although it seems like an obvious and clear career progression, being a team leader or a manager is very different from being a Document Controller (even a senior one).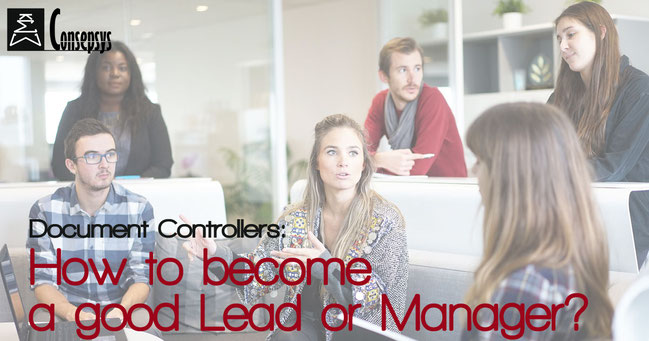 Tasks are different... so are the skillset
Indeed, the tasks are different, for example:
DC tasks would involve checking documents, registering and uploading documents, distributing them, managing review and approval cycles, etc.
While the team leader or manager tasks would involve for example setting objectives for both the team and individuals within the team, monitoring performance, reporting progress, calculating workload, organising resources and tasks, communicating about the DC group capabilities, influencing, convincing and gathering supports from stakeholders etc).
The tasks are indeed very different, and so are the skillset required to be a team leader or a manager.
It does not mean that a good DC cannot become a good team leader or manager, but it is a career move that has to be accompanied in order to get the mindset, skills and tools required to succeed.
Change of mindset and priorities
This career move also definitely requires a change of mindset and priorities: indeed, becoming a DC team lead sometimes (often, actually) means that you will not perform daily document control tasks anymore, but that you will focus on the management aspects.
To be a success the new team leader or manager must acknowledge and embrace the profound change of focus in his/her role.
One of the challenges for example is to make time for this new role. Far too often, the lead role is added onto someone's current role. So instead of having to perform only DC tasks, you now have to perform both DC and Lead DC tasks for example.
This is in most cases setting the new leader up for failure.
As a team leader, you need to focus on the processes, the flows, the stakeholders, the bigger picture and its translation into your team's tasks. You also need to be present for your team in order to support the team.
This is not something that you can satisfactorily do if you are tied up with hands-on daily tasks.
Soft skills, attitude and personality are key to the success of this career path
Becoming a good manager or team leader also requires soft skills to lead people and achieve results.
Soft skills, attitude and personality are key to the success of this career path.
For example, respect and credibility (both from your team and from your own manager) is something that you need to earn, it does not happen overnight, or with a new job title.
It is obviously easier to slip into a new role when those soft skills have been developed along the years, even when not yet in the position of a leader.
Ensure success by preparing and getting accompanied for this career move
In conclusion, becoming a team leader or a manager is a career choice that involves a profound change of scope and activities and that can be prepared and accompanied, in order to ensure success.
The following training courses are for example designed to accompany Document Controllers moving up to a Lead or Manager position:
The "Certified Lead Document Controller Training Course" aims at preparing Document Control professionals to manage and lead teams of Document Controllers, to manage and organise DC activities and tasks, to manage stakeholders, to communicate DC requirements and processes, and to run, implement or improve Document Control management systems (procedures, tools, software, etc).
The "Transitioning to a Manager Position Training Course" can prove extremely valuable to progress one's career: indeed, moving up to a Manager position requires a profound change of mindset and perspective. Participants are guided to learn to slip into their new role as a Leader, with a better understanding of team leading, business administration, commercial and strategic concepts.
Other blog articles that might interest you: